---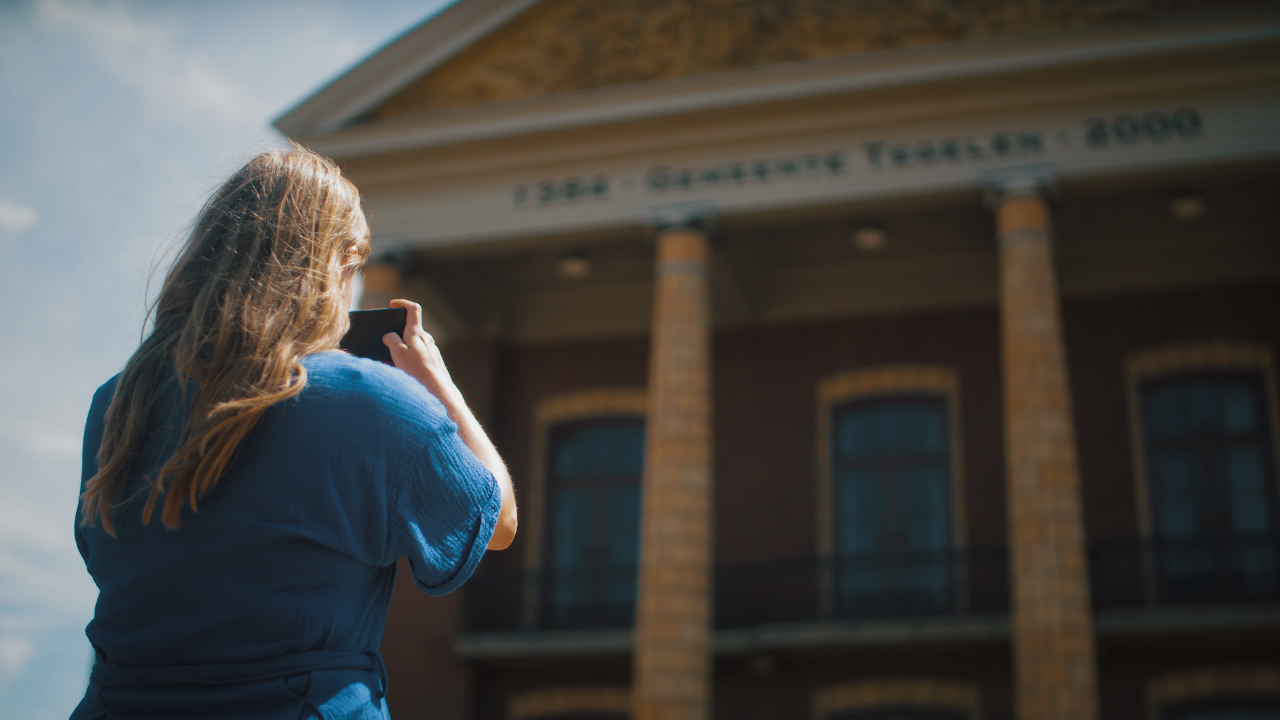 04. Swamp Palace (2022, fortcoming)
Location: Tegelen, Limburg, the Netherlands
Work in progress. The project is commissioned by Museum Bommel van Dam and Odapark, Venlo/Venray (NL) and will be on view at Odapark and in the city center of Tegelen from the 9th of september until the 5th of october 2022
Thanks to Joep Vossebeld, Saskia van de Wiel, Werner Schins, Hans Lenders, Nelleke Hooijer, Phlip Bossenbroek, Sjra van Horne
Deep Time Agency`s project for 'Nieuwe Uitzichten' focuses on the area around the former town hall of Tegelen. At the start of its construction, there was a lot of discussion about the choice of location. Many inhabitants thought that the ground would be too wet, not suitable for such a stately
building. The town hall was jokingly called the 'Swamp Palace'. Deep Time Agency takes this history as a starting point to reflect on the ecological future of the city. The plan is to transform the town hall into an actual swamp palace in order to discuss the historical and future construction of the landscape of Tegelen.
Starting point of the intervention is the imaginary primeval forest of Tegelen, as renowned paleoanthropologist Eugène Dubois (1858-1940)
reconstructed it a hundred years ago on Landgoed de Bedelaar near Haelen. At the beginning of the last century, Dubois created an exotic (water) landscape on his estate, based on the discovery of fossilised seeds from the former Tegelen clay quarries. His idea was to redevelop the landscape after its industrial exhaustion.
Following Dubois' forgotten experiment, Deep Time Agency undertakes a similar experiment, this time in the city center of Tegelen. They believe that the imagination needed to visualize the growth of a primeval forest in Tegelens city centre undermines the short-term thinking that characterizes the current climate crisis. The work consists of three parts: an intervention during the manifestation of 'Nieuwe Uitzichten' in the form of a market stall, a
virtual AR (Augmented Reality) and a physical
intervention around the town hall in the form of a
sculpture. At the market stall, Deep Time Agency hands out bags of seed to visitors, derived from Dubois'fossilised finds. The virtual layer shows the plants and trees that can emerge from these seeds in the long term, transforming the town hall into a wild 'swamp palace'. The visitor can enter the imaginary primeval forest via an app, after which they receive a bag with seeds for their own garden. In a sculpture, an ambivalent collection of plants from Dubois' collection grows all together: a concentration of Dubois' wild ecological experiment on the Bedelaar estate. The sculpture consists of bricks, in which the names of the fossil seeds that arise from the ground are engraved.

Interested in the Swamp Palace project? Join an in-depth talk together with Deep Time Agency and invited guest speakers on the future of the Tegelen landscape on Sunday, the 2nd of October between 16:00 - 17:30 in the Town Hall of Tegelen. Free entrance.